Chiropractic Testimonials
Karen Ferguson
I was referred to Family Health Chiropractic by a friend of mine. I was suffering from headaches, mid and low back pain. I was also experiencing fatigue, anxiety and low energy. While on medication the pain would be temporarily relieved, but the fatigue, anxiety and low energy would not go away. My pain was so bad at times that I could not stand or sit for very long without having to lay down. I felt relief from my headaches after just one week of adjustments and therapy. Dr. Jenni showed me several stretches that have really helped the stress and tension in my back and neck. I am still receiving treatment, but I feel so much better and my quality of life has improved. My energy is way up and the pain in my back is better as well. Family Health Chiropractic has changed my life and I am so grateful for them.
Sincerely,
Karen Ferguson
Connie Hurst
I first came to Family Health Chiropractic after getting very little relief from my neck and low back pain through medication and injections. The muscle spasms in my neck were excruciating .The pain would put me out of commission for a week at a time when it would strike. I take care of my disabled brother, so I really need to be out of pain to assist him with his needs. Upon the recommendation of my friend that used to work at Family Health Chiropractic before she moved, I decided to give chiropractic a try. Sure enough I am completely pain free. I have not had a single reoccurrence of my neck and back pain since maintaining my monthly adjustments at Family Health Chiropractic. Dr. Dave also recommended getting therapeutic massages in between my adjustments with him. Thanks to the amazing hands of Charlotte, my massage therapist. I continue to be completely pain free and have not had a single reoccurrence of my back or neck problems. Since chiropractic has helped me so much, I started taking my brother as well. Normally Bob does not like going to doctors, but he smiles and is always ready to go see Dr. Dave for his adjustments. I have so much to be grateful for and one of those blessings is everyone at Family Health Chiropractic.
Sincerely,
Connie Hurst
Julia Alston
When I came to Family Health Chiropractic I was in a lot pain. I could barely walk and standing up straight was excruciating. Standing straight was so painful that I hunched over all the time. My pain stemmed from injuries I sustained in a car accident in 2012. I had been through physical therapy, taken muscle relaxers, and received cortisone injections, but nothing helped end my pain. Injections were only a temporary fix for me and after 4 weeks I was right back where I started with the pain. A friend of mine suggested that I try chiropractic. I had never been to a chiropractor before so I was nervous, but now I can't believe I didn't come sooner. My co-workers would especially like to thank Family Health Chiropractic and Dr.Jenni Boczar for getting me out of pain! They no longer have to listen to me complaining every day about my low back pain. I started feeling so much better after just 2 weeks of getting adjustments. Now when I grocery shop I am not leaning on the cart. I am a true believer in chiropractic and highly recommend it to anyone. Better yet, don't wait until you are in pain like I did, get adjustments to prevent the pain!
-Julia Alston
Maureen Masscarenas
I have been a patient of Dr. Dave's since 2007. When I first started treatment with Family Health Chiropractic I was having a lot of pain in my lower back. I also have spinal stenosis which can be vary painful at times. Dr. Dave helped relieve my pain with a series of adjustments to help align my spine. He also prescribed massages to help reduce my muscle tension. The adjustments and massages combined, significantly decreased my pain. Working in the make up industry, I am constantly using my arms and it started to cause me extreme shoulder pain. On top of that, I broke my shoulder. With Dr. Dave's expertise in extremity adjusting he was able to get me feeling better quickly and naturally. As the years passed, I continued to get regular adjustments and massages to help relieve my occasional aches and pains due to stress and other ailments. I also got involved with their posture rehabilitation program. I was individually taught a new exercise on each of my appointments to help strengthen all the muscles down my spine. By doing the exercises regularly, I feel much stronger and I was able to hold my adjustments longer. I know I can always trust Dr. Dave to be there for me when I need him. He is not only an expert in chiropractic, but also very kind and professional. You can tell he truly cares about each individual patient.
Without Family Health Chiropractic I would not be able to work in my profession. Dr. Dave has helped allow me to do what I love, which is professional makeup and hair. I am now able to stand or sit for long hours as well as do repetitive motions all day. Because Dr. Dave has helped me in so many ways, I referred in my family. My husband now seeks treatment from Dr. Dave. He was a skeptic at first, but Dr. Dave was able prove to him that chiropractic helps in so many ways. My son had a very serious injury to his neck. He has been treated by Dr. Jenni for many years and is now able to function like he used to. I am very thankful for Family Health Chiropractic and would recommend them to anyone who wants to enjoy their life to the fullest.
Sincerely,
Maureen Masscarenas
Harper Family
"Dr. Jenni makes me feel better." Those are the words from Charlotte, my 3 year old daughter. Charlotte has been a patient of Family Health Chiropractic since she was about 1 year old. I started bringing Charlotte to see Dr. Jenni after researching natural ways to help prevent ear infections. Through my research, I learned that spinal adjustments can help with ear infections, along with many other ailments. The care she received from Dr. Jenni definitely helped to boost my daughter's immune system and lessened the effects from the ear infections. I also get regular adjustments. I have been a patient since 2006. I sought out chiropractic care due to pain I was having while walking. With regular maintenance visits, I am now able to run 5K's competitively and exercise regularly. Dr. Jenni was also an important part of my pregnancy. She made me more comfortable with adjustments through my entire pregnancy. Gavin, my husband, also gets adjusted at Family Health Chiropractic and has been a patient since 2007. He started seeking chiropractic care years ago for degenerative disc disease and has been pain free ever since. I am truly grateful for the amazing care and costumer service we receive at Family Health Chiropractic.
Sincerely,
Tara Harper
Laura Demsey
I've been a patient of Dr. Dave's since 2011. I suffered with severe headache, shoulder pain, and neck pain. The tension was almost unbearable at times. I tried massages, but that only provided me with temporary relief. Advil was a staple part of my every day life. My parents had never been to a chiropractor before, so they never encouraged me try the natural healing process that adjustments offer. When I moved to this area, my boyfriend's mother recommended I try Dr. Dave, who had helped her so much. Since I had never been to a chiropractor before, I was very apprehensive. She reassured me that I would be taken care of in the best way possible, so I decided to give chiropractic care a try. I initially saw Dr. Jenni, and by the end of the first week I noticed a huge difference. For the first time in a while I felt wonderful! I was amazed that didn't need my shoulders rubbed at the end of the day. After I finished my care plan, I continued to get monthly adjustments and I now have normal, pain free days. I enjoy going to the chiropractor, seeing the staff's smiling faces, and getting adjustments to improve the quality of my daily living! The doctors are always there to answer any questions I have. Family Health Chiropractic is the best!
Laura Demsey
Whitney Willis
Sharp pains, piercing spasms, and the feeling that one wrong move would leave me bedridden. This was the kind of back pain I experienced as I entered the second trimester of my pregnancy. My husband Matt had to take off work to care for our two boys. I was concerned for my and the baby's well-being. My best friend recommended that I try chiropractic care, which had helped her through her entire pregnancy. She said since I was pregnant I should go to Dr. Jenni; she is the best and actually specializes in pediatric and maternity patients.
Now I admit, having never received chiropractic care, I was a little skeptical, especially since I was pregnant. After my first consultation with Dr. Jenni and her staff my skepticism disappeared. She is so knowledgeable and passionate about what she does, I completely trusted her with my unborn baby and myself. It turns out that the pain I was experiencing was due to that I had even before I was pregnant. After my first two visits not only did the pain diminish, but I felt better as a whole person. It was comforting to know also that by getting adjusted regularly during my pregnancy it made more room in the womb for the baby to grow properly. It was a wonderful experience and I was able to enjoying the rest of my pregnancy pain free.
I recommend chiropractic care to all people, pregnant and nonpregnant. Today my husband and I have a beautiful and healthy baby girl.
Sincerely,
Whitney Willis
Dennis Lewis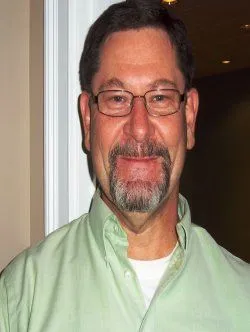 I started coming to Family Health Chiropractic over 9 years ago. My sciatic nerve was giving me a lot of pain, so my medical doctor recommended I try chiropractic care. A mutual friend of mine recommended I try Family Health Chiropractic. So I did! Dr. Dave put me on a care plan that I followed. It took just a few weeks. By the time I had finished with the recommended care plan, I was completely pain free. I stay faithful to getting my monthly adjustments and I've never had a flair up with my sciatic nerve again. I love flirting with his adorable staff. I feel like Family Health Chiropractic has become part of my family. I have seen their team grow from just Dr. Jenni and Dr. Dave to now a team of 14 wonderful staff members. My wife considers me coming to the chiropractor as marriage therapy, because as long as I'm not hurting I'm easy to get along with. I would recommend Family Health Chiropractic to the entire Golden Isles Community. They are the best!
Sincerely,
Dennis Lewis
Pam Jastal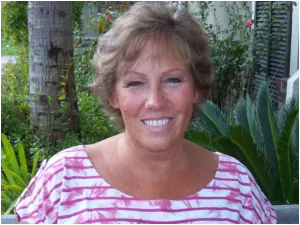 I moved here in September of 2011. I wasn't here long before I heard so many good things about Family Health Chiropractic. I decided to try it for myself and since then I have been a very satisfied patient. I originally came to Family Health Chiropractic with extreme stiffness and pain in my neck and right shoulder. Dr. Dave did a thorough exam and decided it was necessary to take digital X-rays of the area. After seeing the X-rays, Dr. Dave said I came in at the right time because it hadn't reached a point of no return. Dr. Dave created an individualized care plan for me. I came in more frequently at first and as I healed the visits reduced. Now, I live pain free and come in about once a month and receive massages to keep me feeling at my best. I think the important thing to know is that I was able to come in while the issue was in a state where Dr. Dave could get me out of pain and improve my quality of life. I also believe my golf game has improved and I know it's because of the treatment I receive at Family Health Chiropractic. The adjustments keep my spine aligned and my immune system working at its optimum, while massage therapy helps me stay limber as I'm aging. I have referred my husband and several other patients and they also are enjoying a pain free lifestyle. Family Health Chiropractic was my first experience with chiropractic care because I was unsure and a bit afraid. However, Dr. Dave and his amazing staff immediately made me feel warm and welcome. Everyone needs to experience Family Health Chiropractic for themselves. You will be happy you did!
Sincerely,
Pam Jastal
Jennifer and Brian Robertson
I have been a patient of Dr. Jenni Boczar for over 4 years. I am a nursing student working on achieving my RN degree which is very stressful to me. I was seeking treatment for headaches and TMJ when I first came to Family Health Chiropractic. I had already tried numerous injections and nerve blocks which did not help me with the pain at all. After being under chiropractic care my TMJ and headaches were finally under control and I was able to return to a pain free active lifestyle. I recently went white water rafting and took a pretty good spill and reinjured my neck. With my adjustments and massage therapy I am once again 100% better. Dr. Jenni adjusts me and gets me loosened up and out of pain every time I get adjusted. My husband is also now a patient and I've referred several of my fellow students to Family Health Chiropractic as well. We get the highest level of chiropractic care with great results thanks to Dr. Dave and Dr. Jenni and their massage therapists. The staff is always friendly and helpful and I always feel welcomed and taken great care of each time I enter the clinic. I would highly recommend Family Health Chiropractic to anyone with similar symptoms that I was experiencing because it works!
Sincerly,
Jennifer Robertson
Joy Elliott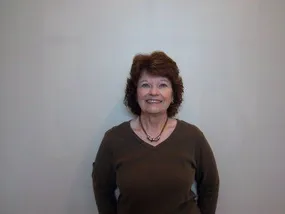 I met Dr. Jenni Boczar at the 2010 SGHS Bridge Run. I had been having migraines, low back pain and hip pain for a few years that also prevented me from getting good nights sleep. I had no success with over the counter pain meds so I decided to try chiropractic care again. On my first visit at their beautiful clinic they treated me with amazing 5 star service. The hospital grade, low radiation x-ray technology showed clearly where my problems were. Dr. Jenni explained to me how chiropractic care would help me with the symptoms I'd been having. After just 2-3 weeks seeing Dr. Jenni and her amazing staff I was getting great results. The adjustments I received under her care have enabled me to lead a more productive pain free life, greatly improved my posture and quality of sleep I have been getting. Dr. Jenni recommended the Chiroflow water based cervical pillow, Sombra, an all natural pain relieving gel, and stretches, which have been so helpful to my improved quality of life. Thanks to the chiropractic care I have been receiving, I am back to enjoying traveling with my husband.
Sincerely,
Joy Elliott
David Urvina
My name is David Urvina and I have been a satisfied patient of Family Health Chiropractic since 2002. When I first started treatment at Family Health Chiropractic I was a disabled veteran and had been in an auto accident. I had a fractured spine, degenerative disc disease, and had injured a disc in my neck and low back. I had sought treatment at other medical offices and was prescribed morphine, hydrocodone, epidurals and facet injections. To my dismay, I continued to have constant pain and by taking so many drugs I started to have liver issues. My symptoms were causing me to miss out on living a quality life with my family. I was very depressed. A concerned friend suggested I try Dr. Dave at Family Health Chiropractic. After giving it some thought, I decided I had nothing to lose. Dr. Dave was very knowledgeable and he and his friendly staff assured me I was in great hands and that they were going to get me feeling better soon. After being treated by Dr. Dave for a few months I started to slowly get off my prescription medications. I loved the way I felt after getting adjusted and therapy. My quality of life has improved immensely. Because I feel better, I now have a lower stress level. I am able to do things that I would not normally do, such as fish, hunt and spend quality life with my family. I am still a disabled veteran, but by coming regularly to get adjustments it has helped me manage my symptoms in a much less invasive and more natural way.
Going to see Dr. Dave was the best thing I have ever done!
Sincerely,
David Urvina
Beth Gould
I have been a patient of Dr. Dave's for the past few years and have seen chiropractor's my whole life. I was diagnosed with scoliosis, degenerative disc disease, two herniated discs and suffer from low back and hip pain. Various therapies they offer have helped reduce my pain and muscle spasms such as muscle stimulation and massage therapy. The adjustment has always been helpful to increase my range of motion and reduce the pressure I feel in my lower back, but it was not until Family Health Chiropractic moved into their new location and Dr. Dave was able to implement disc decompression therapy to my treatment routine that my quality of life improved. This machine is amazing! Family Health Chiropractic provides a non-surgical treatment for disc problems. The disc decompression table uses a computer and gently decompresses the disc area. This relieves pressure off of the spine. I am once again able to garden and enjoy time with my husband and children with out being in pain. I love the natural approach to health and pain management Family Health Chiropractic's state-of-the-art clinic offers. The combination of adjustments and disc decompression therapy has enabled me to avoid surgery and painful injections, and to live an active lifestyle in such a beautiful place.
Sincerely,
Beth Gould
Ms. Leo Prevatt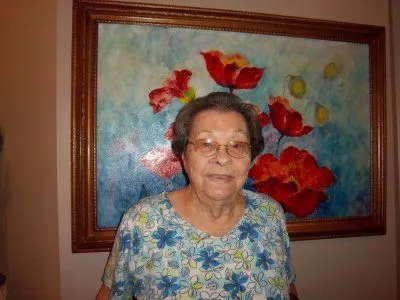 I have been a patient of Family Health Chiropractic and Dr. Jenni Boczar since 2009. When I first came into the clinic as a new patient I was in a wheelchair due to the constant pain I was experiencing. The pain was in my low back area and radiated into the front of my hip area. Standing was impossible for me. On my first visit I was in such pain I had to be assisted by a chiropractic assistant to stand for my x-rays. In less than 2 months of being on my care plan and getting adjustments, a lot of my pain was gone; so much so that I was able go fishing again. I no longer need the wheelchair; I even progressed from my walker to only using a cane! I am able to stand alone and I now enjoy cooking once again for my family. My daughter-in-law, Mary Spence brings me in and we both get adjusted by Dr. Jenni. Mary is like a daughter to me and she has been a faithful patient of Dr. Jenni's since 2003. Mary and I continue to come monthly for our maintenance adjustments from Dr. Jenni Boczar to prevent the pain I once felt from reoccurring. I am proof that it is never too late to start chiropractic care. The caring staff is so genuinely concerned for my health and well being that I truly understand why it is called "Family" Health Chiropractic.
Sincerely,
Leo Prevatt
Mr. and Mrs. Swan
We were referred to Dr. Dave Boczar and Dr. Jenni Boczar of Family Health Chiropractic through a friend of ours in 2009. My husband, Bill and I were both in extreme pain. I had severe pain in my shoulder and Bill had intense discomfort in his low back. We both had limited range of motion and we couldn't sleep through the night without waking up in agony. Before we sought treatment at Family Health Chiropractic, we were using unnatural methods such as a medication called Relafen and Bill had undergone a series of cortisone injections. Frustrated, with no relief, we decided to go the more natural route and try chiropractic care. That was the best decision we have ever made. As soon as we arrived at Family Health Chiropractic the staff welcomed us with smiles. The clinic is state of the art, clean and always has a warm inviting atmosphere. Scheduling our initial appointment was fast and easy. Dr. Dave Boczar is very knowledgeable and is very passionate when educating and treating Bill and myself. Dr. Dave Boczar put us both on a recommended care plan and right away we both started to notice some relief. About 6 weeks after starting treatment, our pain was gone. Today, we are now able to live our lives virtually pain free. We both sleep better and our range of motion has greatly improved. We no longer have to depend on pain numbing medications and are able to exercise more often and for longer durations. Family Health Chiropractic has helped inspire us to take better care of our bodies. Since starting treatment, we both have lost a considerable amount of weight.
We are much healthier and happier and would recommend Family Health Chiropractic to everyone!
Deb and Bill Swan