Jenni Boczar, D.C.
Dr. Jenni Boczar was born in Defiance, Ohio and attended Ohio University where she received a Bachelor of Arts degree in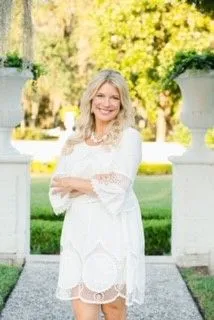 Psycholo
g

y. Dr. Jenni is a graduate of Life Chiropractic University in Marietta, Georgia where she graduated with honors in
2002. Dr. Jenni was conferred a fellowship from the International Chiropractic Pediatric Association in 2004. This advanced training included special care and management of the pregnant patient, and newborn. She also specializes in sports chiropractic, extremity adjusting, and posture rehabilitation.

Education

1998-2002 Life University College of Chiropractic, Marietta, GA
Major: Doctor of Chiropractic
Degree: D.C.
Graduated Cum Laude
1994-1998 Ohio University Athens, OH
Major: Psychology
Degree: B.A.
Graduated Cum Laude
Outside the Office
Dr. Dave and Dr. Jenni live on Saint Simons Island with their two sons, Brooks and Jack. In their spare time Dr. Dave and Dr. Jenni happily enjoy spending time with their family, boating, fishing, and living the coastal life together. Dr. Dave loves watching football and working on household projects. Dr. Jenni loves to run and participate in many triathlons. The doctor's love taking trips and exploring the outdoors with their kids.